Welcome to our web site!
Specializing in Black Greek Fraternity, Sorority, and Non-Sorority Merchandise!
Feel free to sign our Guest List to Request a Wholesale Access/Catalog
Login to our Wholesale Website
http://wsl.debisordinarypeople.com
Introducing Our "Hot Off the Press" Greek
Stepper and Diva Lady
Applique "Cut-Out" Patches
350 degrees
Heat Seal Backing or Sew On
100% Embroidered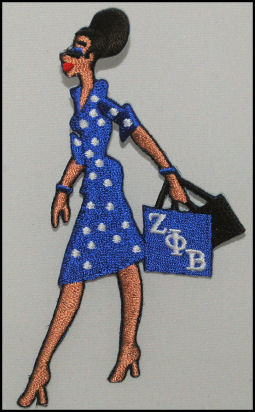 Sigma Gamma Rho Patch coming soon
(White Background is not part of Patch)
New Brilliantly Die Struck
Diva and Stepper
Be Sure to Check Out New Sorority
& Non-Sorority
Embroidered
Lady Diva Luggage Tags!
Detailed Craftsmanship
Stepper Fraternity Luggage Tags Are Now Here!
Twill Background
We have been in business for over 15 years and we pride ourselves on providing our customers with the best-quality products.
Feel free to sign our Guest List to Request a Wholesale Catalog
You can also order using our Online Website , order over the phone at 1-800-552-0377, or via fax at 1-888-293-3324
U
---